Magazine Pool & Wellness – published in different Languages.
magazine spreads Introductory.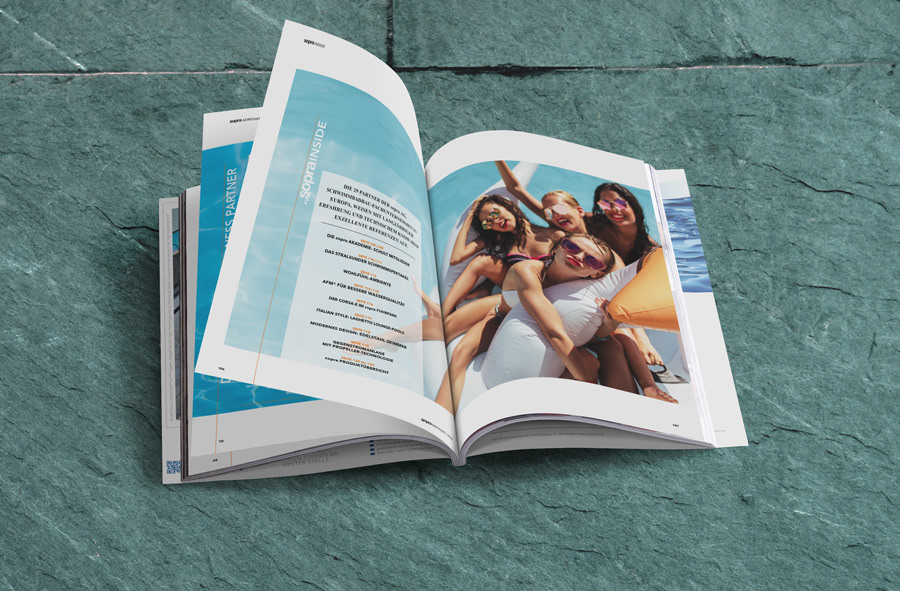 Magazine spreads Reports.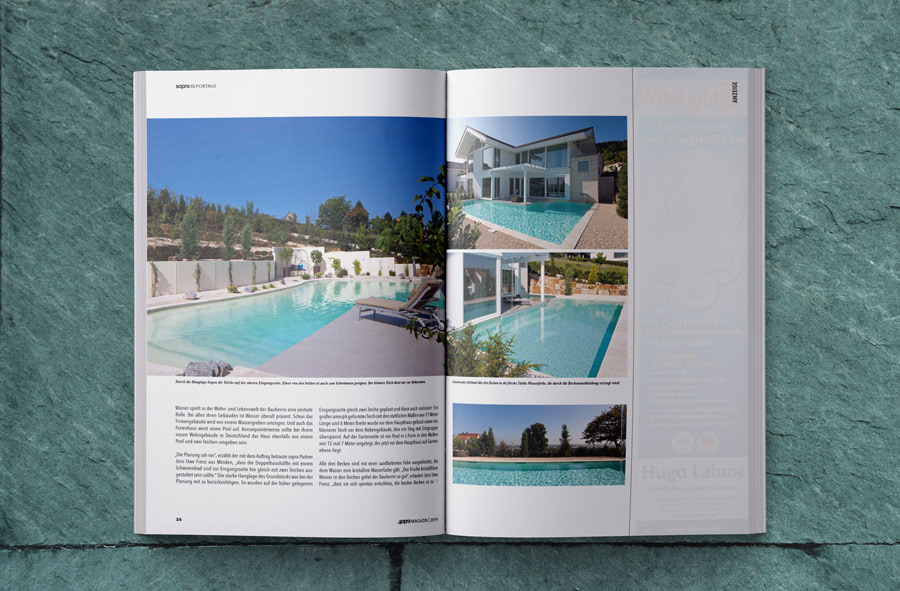 Magazine spreads Technology & Energy Efficiency.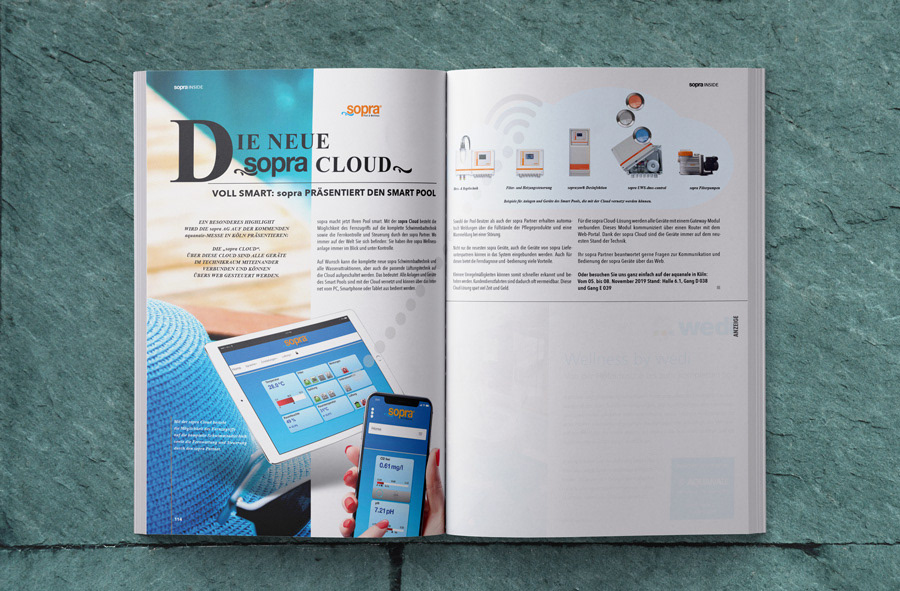 sopra Journal spreads. "mercedes AMG. High performance
"
the Issue No. 7 published in 2018.
spreads of The german Version. Introductory Pages And Articles.
"The King of Restauration of mercedes Vintage and Modern classic cars
."