Leading Light to the eye.
The goal of EXCELSIUS MEDICAL is to develop, manufacture and sell Femtosecond and Excimer Lasers for refractive surgery. By using the latest R & D and production tools, high quality
standards and an international network of suppliers for fast transformation of ideas into final products. They aim to take the technology leadership.

Brochure Lexacor | 16 Pages
Creation of Pictograms and Graphical representations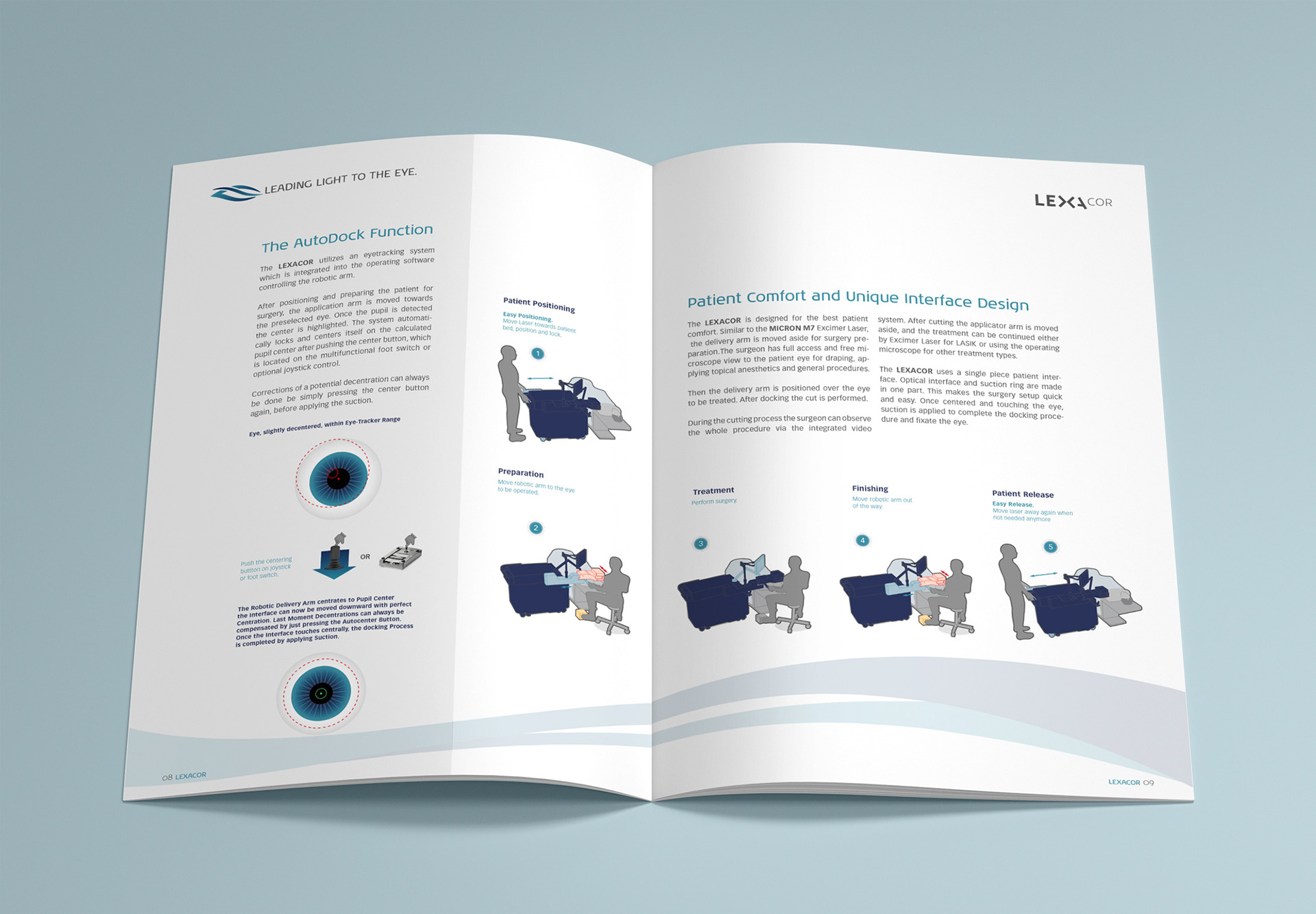 Implementation of the print Corporate Design Concept with the collaboration of Web Experts.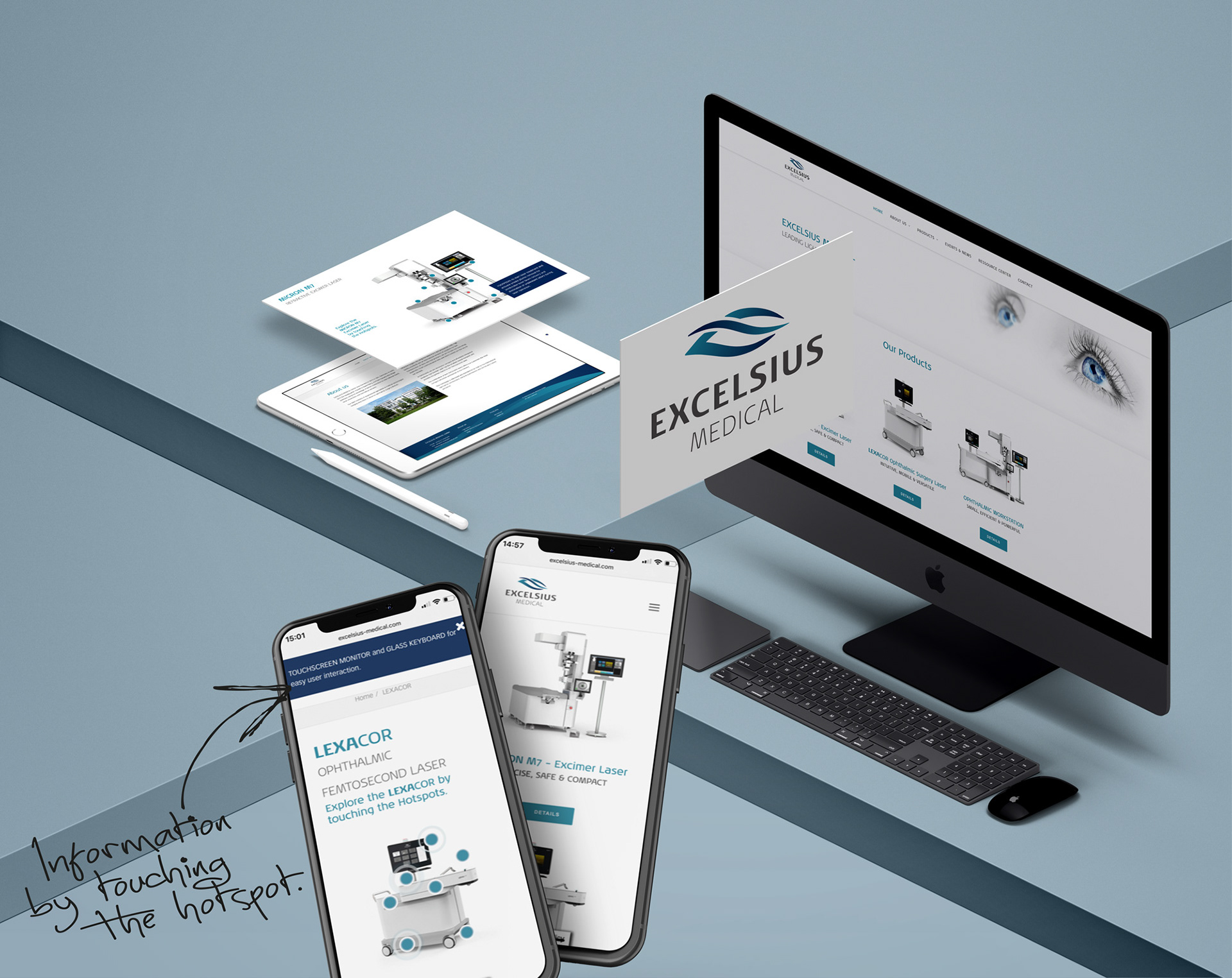 Brochure Micron M7 | 16 Pages
Creation of Graphical representations
Image Editing, compositing of lasers, screens and patient beds